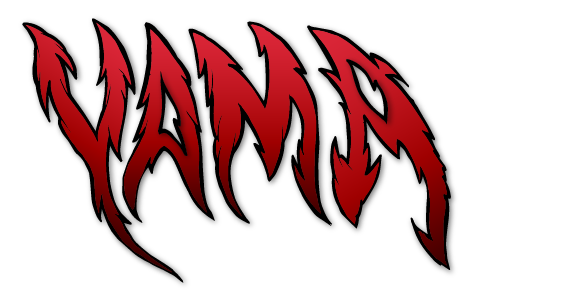 The YAMA TATTOO was founded and opened in 2008 in the heart of Rome (Il Rione Monti) by the tattoo artist and illustrator "WELT".
Welt mainly works with medieval, horror, esoteric, oriental and fantastic styles. But it also deals with styles such as tribal, mergers of related genres and the classic walk ins request. With him works the tattoo artist Silvia Akuma, who in addition to dealing with the letterings and styles most requested by the walk ins is specialized in tattoo forms such as mehndi & ornamental.
Many collaborators and guest artists who orbit the Yama tattoo: V.Scissor for the American old school and semi-realistic. Meta, T. Ketola, Fabienne, Tas Danaz, T. Jarva, Horikazura, Trine Grim, Xcjx, Aaron Is, Roger Moore and many other Italians and foreigners.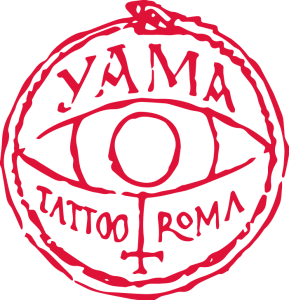 In the studio various characters from the world of entertainment have been tattooed, from Panariello to Jesus Luz. In Metal Music there are really many, members of Venom, Poison, Yngwie Malmsteen, Pestilence, Exciter, Udo … too many to list!
In addition, the Yama tattoo studio, through the commitment of Welt and the support of its Crew, connects to many artistic realities such as in Music with Meet & Greet to the studio (already done with Lamb of God, Obituary, Goblin (Claudio Simonetti), Nifelheim, Morbid, Satyricon …. Sponsor at events such as concerts / Dj Set Metal, Rock and Italian and foreign Alternatives. Happening at the studio with characters of cinema such as Lamberto Bava, Deodato, Simonetti, Sciotti, Stivaletti, and others.
Learning From Best
According to Welt's vision, the Yama tattoo must be not only a tattoo studio but an artistic base from which more connected realities move: from tattooing to painting, from illustration to artwork for bands and commissions of paintings, Posters art, events, publishing, music, genre cinema and much more.
There is no shortage of various forms of promotions related to tattoos such as "Halloween" "with themed styles. The "Flash for Fantasy" for fantastic subjects and many other promotions that embrace various styles of tattoo art. These tattoo promotions are often updated on the social networks of Yama tattoo (yamatattoostudio).
Art exhibitions in galleries, theme nights, tattoo conventions, cinema expo and music festival.