Professional Tattoo Studio since 2008
ROME
Studio Highlights
Tattoos, Custom tattoos, and cover-ups
Maximum cleaning and sterilization, including those in force against Covid.
A friendly and welcoming environment for everyone.
Full privacy available.
Extensive professional experience for over 20 years.
Black and White, Color, Cover-up tattoos.
Also open to artistic commissions:
Paintings, Illustrations, Artwork, Design.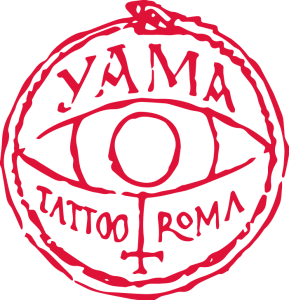 During a Tattoo Convention in Rome I organized the "Ink Of Ages" exhibition, with a musical theme in a tattoo style, inviting Filip Leu, Antti Kuurne, Josh Mcalear, Christos to participate. It was nice because outside of the tattoo I also had a pictorial comparison between the various artists. I have been in the midst of this world since 1995 and it is fantastic because over time those who were your mentors also become something more direct and close.

Welt
Yama Tattoo Studio offers its customers a hygienic service in compliance with the current regulations on protection and prevention.
We only use disposable and sterilized equipment.
We implement all precautions against COVID-19.
Seguici sui nostri social