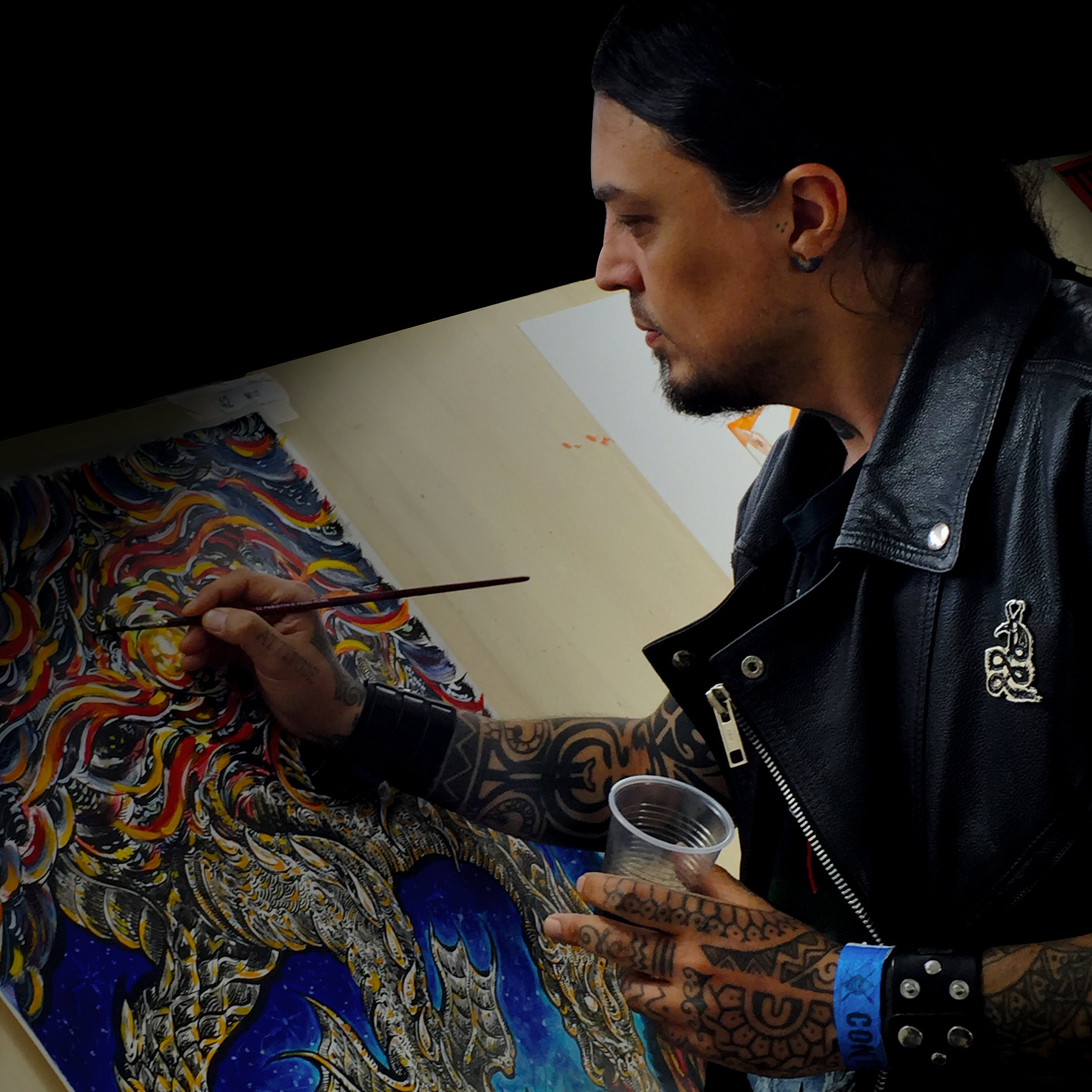 Welt is an authentic personality in the tattoo world. He is a fan of the arts and metal music, while he has been working as a tattoo artist for over twenty years. He has never stopped being active creating, and also supporting the underground scene.
Welt has been working in the art world since the 90s.
Monsters, bizarre creatures, aliens, fantasy warriors and dragons. Horror and darkness vision with science fiction verve. Inspired from old movies, tattoo world iconography, simbolic art, comics, cover art and the fantastic forms in nature.